Welcome to Center for Adult Healthcare, S.C.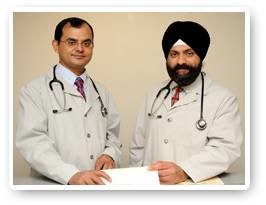 At the Center for Adult Healthcare, our board-certified physicians specialize in general internal medicine - the primary care of adults over the age of 18 years old. They are specially trained to provide comprehensive health examinations, focusing on disease prevention, promotion of health, as well as an effective treatment of all problems and illnesses.
Our internal medicine physicians help adults stay healthy with annual check-ups, early detection, unscheduled "sick visits", health and medication monitoring, preventive health screenings, and much more. In addition to providing primary care to our patients, our physicians coordinate the care their patients receive from other medical specialists to help solve puzzling diagnostic problems or to treat and manage complicated health issues.
The Center for Adult Healthcare physicians also participates in caring for elderly and chronically ill patients in several long-term care and rehabilitation facilities located throughout the local Bloomingdale, IL area.